Marcon Developments Surrey City Centre

Long been considered one of the region's most reputable homebuilders, Marcon Developments is officially set to bring its first tower to Surrey City Centre.
Located at the northeast corner of City Parkway & 102 Avenue at 13511 102 Avenue, Marcon Developments purchased this 0.76-acre property in 2022 for $21,000,000.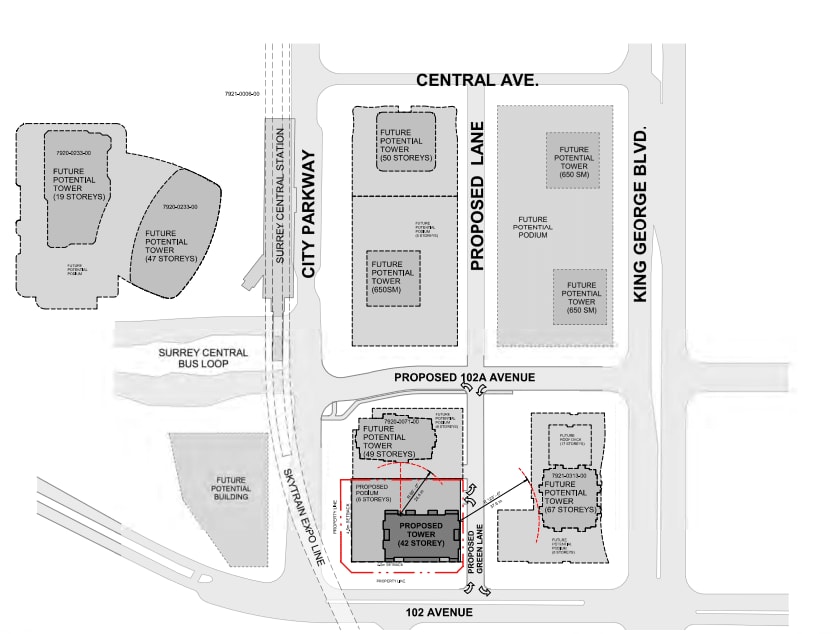 Marcon is set to receive 1st & 2nd-reading on its Downtown Surrey tower on September 11, 2023.
Located directly adjacent to Simon Fraser University, the property is considered to be as central as you can get to the core of the City Centre.
Designed by MCM, the 42-storey tower will comprise 7-storeys of office space located in the podium, with the remaining 35-storeys constructed above.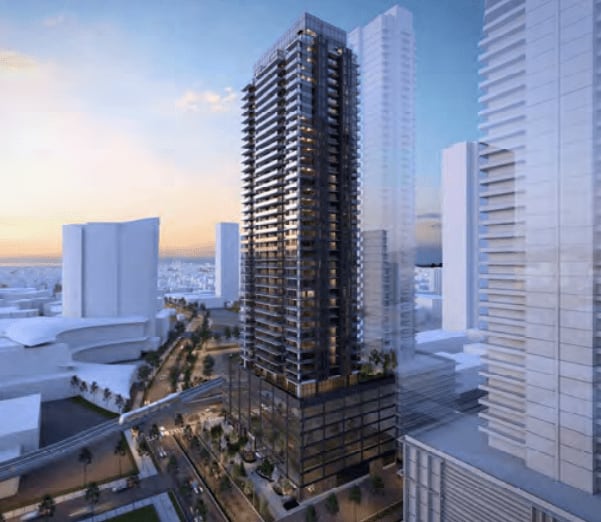 Gross Square Footage:
Residential - 255,449 SF
Commercial & Office - 120,814 SF

8,342 SF retail space
112,472 SF office space

Total - 375,703 SF
Unit Mix:
Studio - 33 (9%)
1 Bedroom - 198 (54%)
2 Bedroom - 116 (32%)
3 Bedroom - 18 (5%)
Total - 365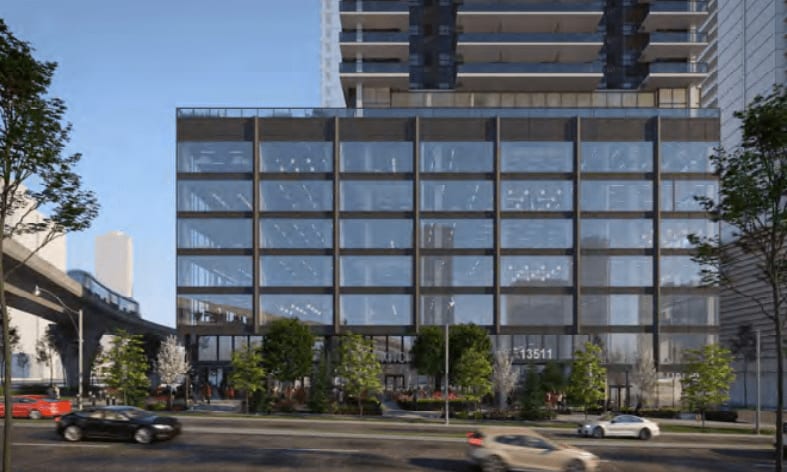 "The proposed landscaping and the retractable window system at the ground floor are the key feature of the public realm interface providing a connection from the ground level commercial to the internal atrium during regular business hours. Furthermore, City Parkway calls for a distinctive public realm treatment from 102 Avenue to 104 Avenue to create a unique and continuous urban expression."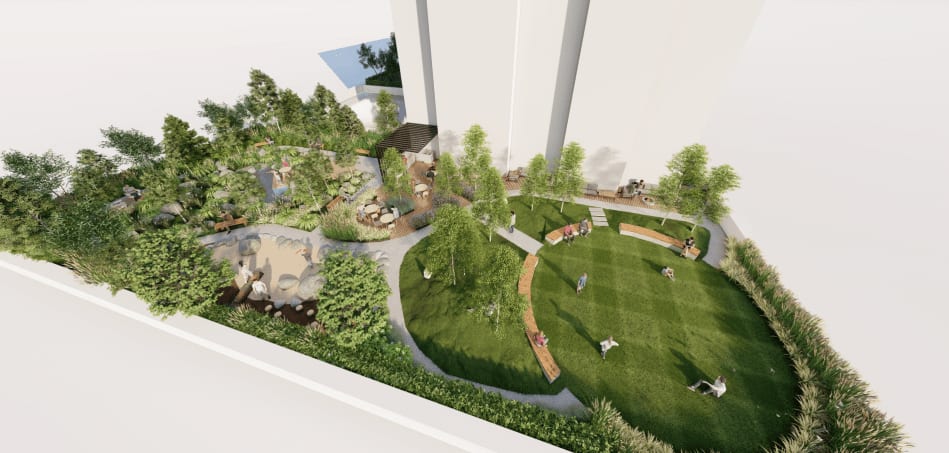 "The landscape design experience for this deck is intended to provide a range of experiences for all ages and abilities, and is rooted in the ambition of creating a "garden in the sky" for residents."
With respect to indoor amenity space, "The indoor spaces are intended to provide for a wide range of activities, including meeting spaces, workstations, multi-purpose rooms, games room, lounge areas, fitness areas, and function rooms. These paces are all connected to the outdoor amenity areas."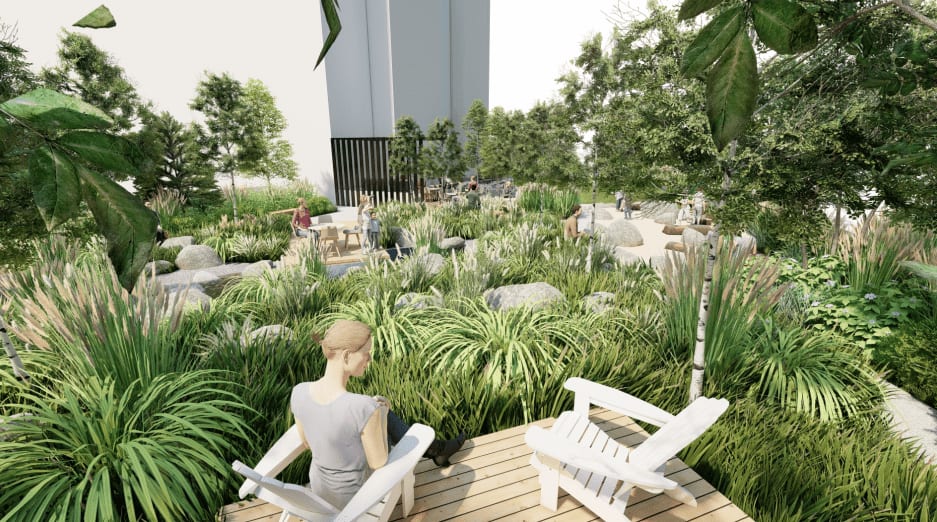 "The outdoor amenity spaces include a wide variety of programmed spaces including outdoor wellness and fitness areas, natural passive spaces, open lawn area, eating and gathering spaces, and children's play areas. The amenity spaces incorporate a variety of movable and permanent seating and table areas.
More information to follow as application moves through the approval process.
Link to full land use application: Marcon Application