Georgetown Three Features 39-Storey Market Condo Tower & Six-Storey Market Rental Low-Rise.
Anthem properties has submitted plans for its next phase of development at its 14.5-acre master-planned community Georgetown in Surrey City Centre - Georgetown Three.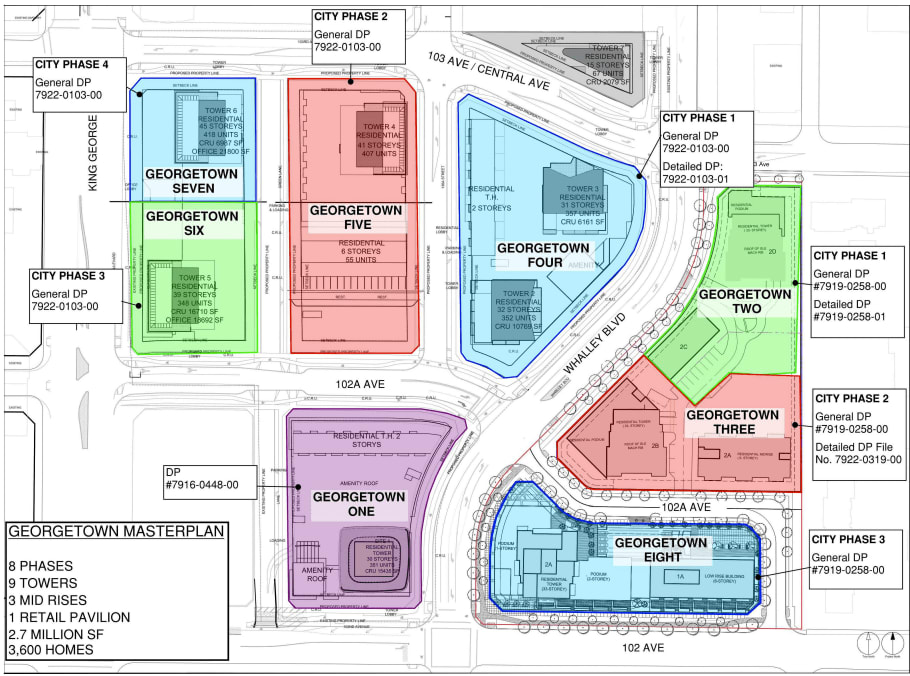 Georgetown is the largest master-planned community under development in the Fraser Valley market.


Background of Georgetown Sales Launches
Georgetown One initiated sales in 2019 and completed construction in September 2022.
Georgetown Two started sales in September 2022 and is expected to be complete by 2026.
Over this three-year sales launch interval, the average price per square foot escalated from $950 at Georgetown One in 2019 to slightly above $1,050 at Georgetown Two in 2022.
Some would argue that the current attainable price point for a successful sales launch in Surrey City Centre falls somewhere within that range.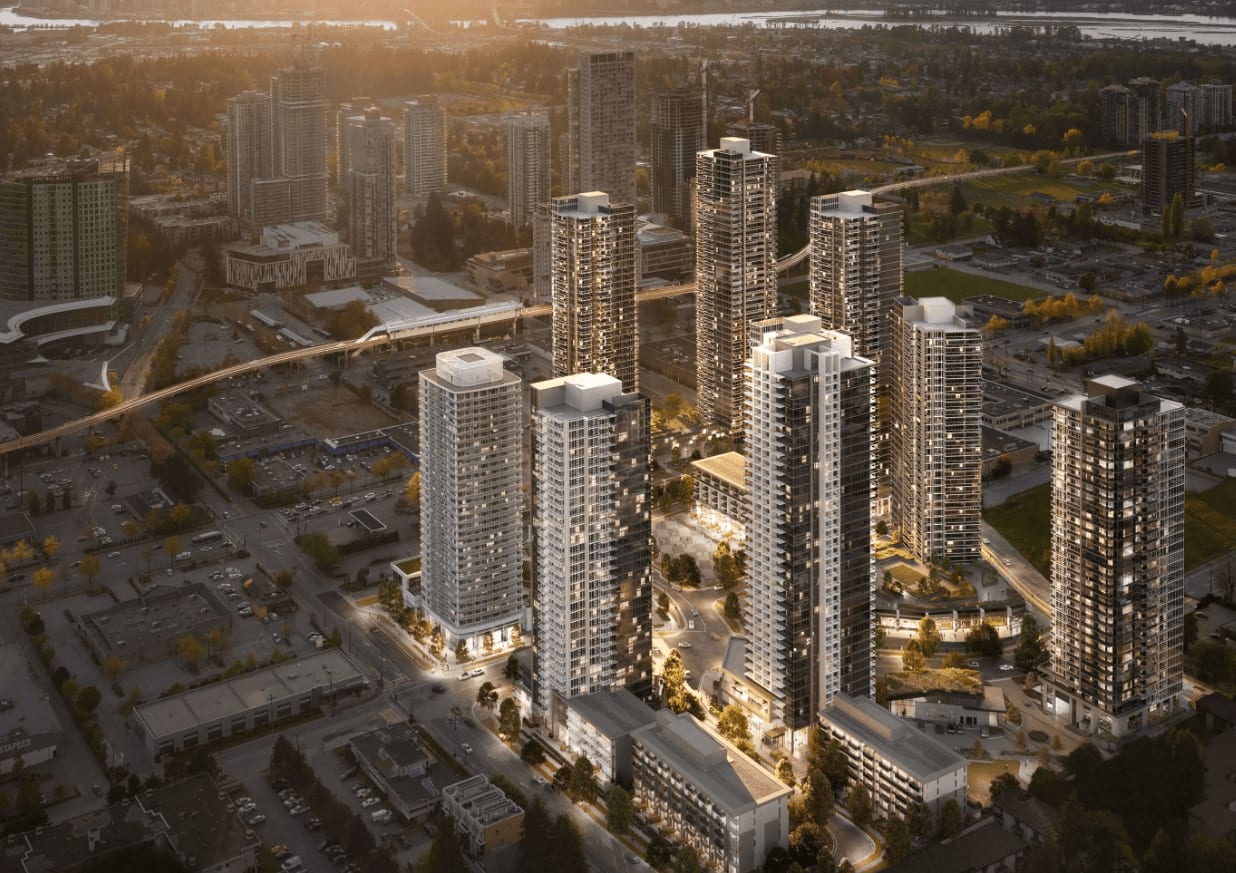 Upon completion, the community will feature a total of 9 high-rise towers.
Georgetown Three is set to be constructed on the site of the former Toys-R-Us building, positioned at the northeast corner of Whalley Boulevard and 102 Avenue.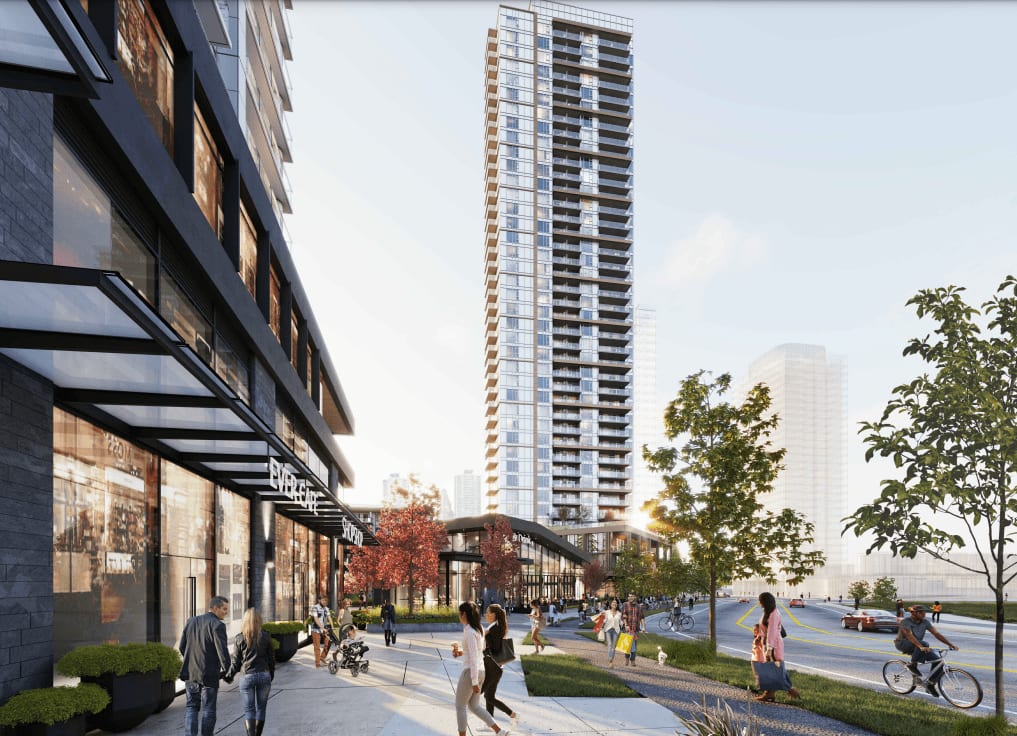 The 39-storey tower will be comprised of 455 units. The breakdown in units is as follows:
Studios: 112 (25%)
1 Bed: 183 (40%)
1 Bed + Den: 43 (9%)
2 Bed: 110 (24%)
2 Bed + Den: 4 (1%)
3 Bed: 2 (<1%)
3 Bed + Den: 1 (1%)
Anthem Properties' commendable design of budget-friendly floor plans, catering to entry-level buyers and investors, has consistently resulted in swift market absorption.


Property Details
Gross Site Area: 1.43-Acres (62,508 SF)
Net Site Area: 1.13-Acres (49,353 SF)
Total Buildable Square Feet: 342,934 SF

Residential Tower: 305,805 SF
Rental Midrise: 37,128 SF

Total Density: 6.9 FAR
As for the six-storey market rental building, the building will be comprised of 42 homes.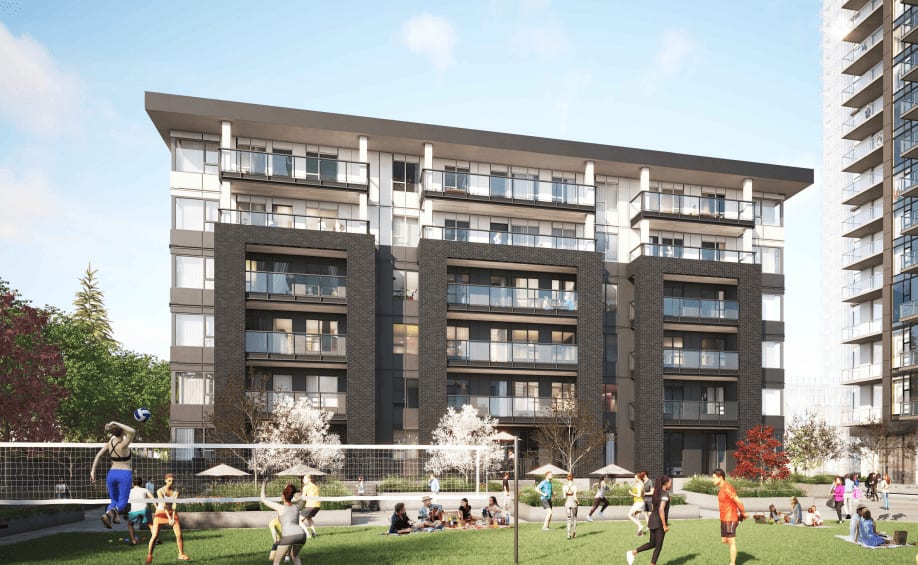 The 39-storey tower includes a three-story podium which will feature ground-floor commercial space, with floors 2 and 3 featuring residential dwelling units.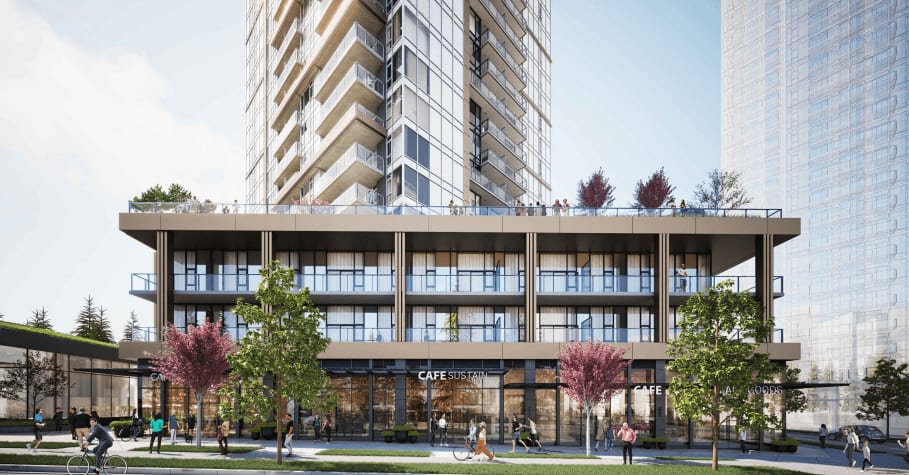 As per the latest development application submissions, the finalized Georgetown masterplan will encompass 9 towers, 3 mid-rises, and 1 retail pavilion. This expansion will account for approximately 2.7 MILLION square feet of fresh residential and commercial area, accommodating 3,600 new residences.
More information to follow as application moves through the approval process.
Link to full land use application: Anthem Properties - Phase Two