Tonight's council meeting (November 28, 2022) will see Surrey's tallest high-rise application seek its' initial first & second reading approval by the new city council.
Located at the northwest corner of King George Blvd and 102 Avenue (RBC Bank Site) - an iconic corner bordering the city centre square.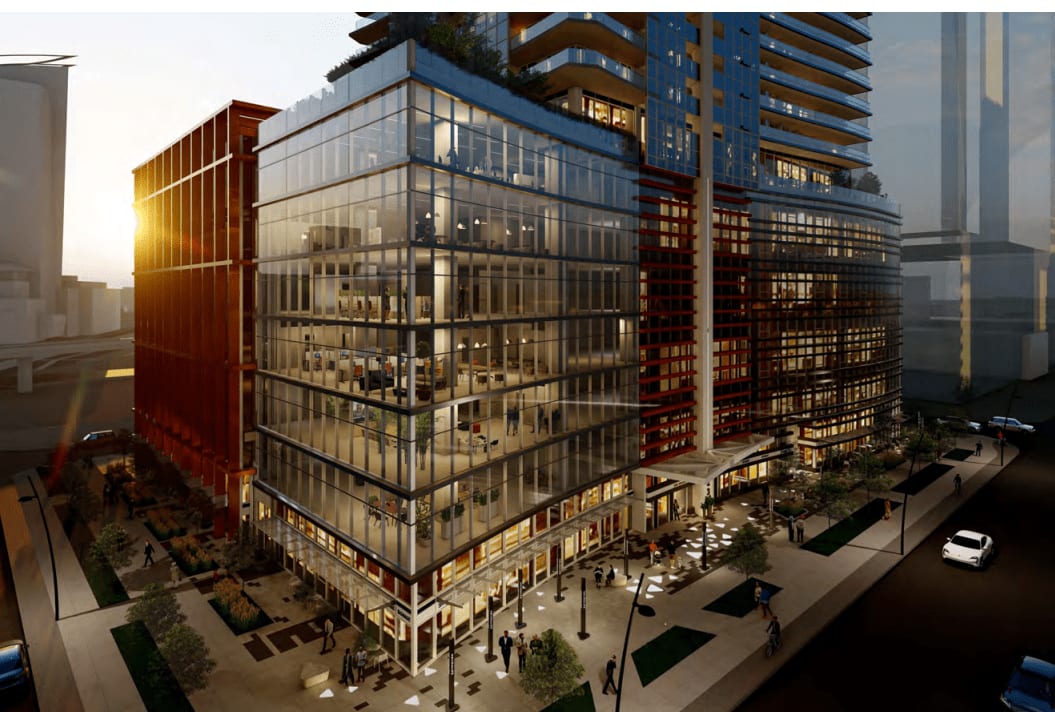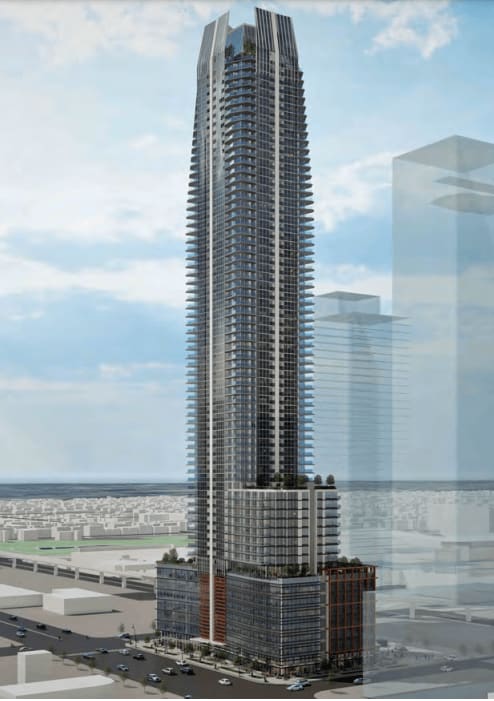 The building calls for the development of the following:
67-storey mixed-use building consisting of a 746 residential units, 7-storey commercial and office podium & 8-storey residential podium

755,045 square feet of total buildable area:

Residential - 529,468 square feet

Commercial & Office - 209,056 square feet

Amenity - 16,522 square feet

785 Parking Stalls (7 levels of parkade)
Key Rationales for approval (from application):
Although the proposed density on the subject site is higher than that prescribed in the OCP and City Centre Plan, the proposed mixed-use tower with commercial/office podium and residential podium will support and complement the Central Business District Area 2

The proposed height and density of the development is consistent with an evolving urban context in the City Centre

The proposal is seeking to provide a significant office component, with approximately 19,422 square metres of office and commercial floor space proposed. This equates to 3.1 FAR of commercial and office floor space or approximately 28% of the total floor space proposed.
The site was sold in 2018 for a total of $54,000,000, equating to $71 per gross buildable.