Halo by Polygon

Polygon received 1st & 2nd-reading on its South Surrey mixed-use development application on June 5, 2023.
The two-building, 6-storey development will be constructed on the southside of 24th Avenue between 152A & 153 Street.
The 10-lot, 1.89-acre single-family assembly will be turned into 204 much-needed condos located at the most-northern part of the recently approved Semiahmoo Town Centre plan.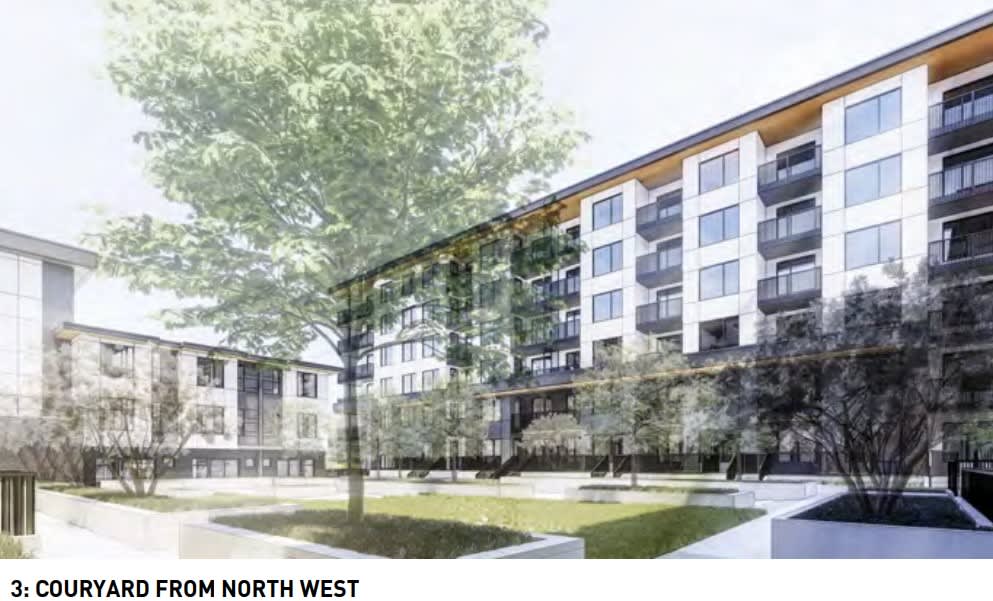 The two-buildings will be separated by a shared internal courtyard. A total of 373 parking stalls will be constructed over two-levels of underground parking, 37 of which will be dedicated for commercial retail use.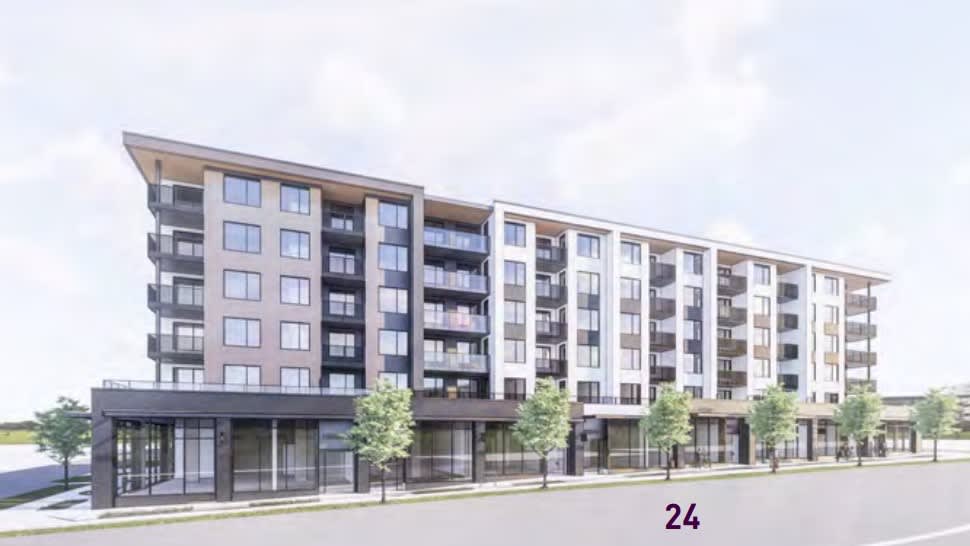 "A new city park is proposed immediately south of the site. A rapid transit route is planned along 152 St & 24th Ave with a station proposed within a 2 minute walk from the site. A shared bikeway with easy access to a protected cycle track will connect the site to the Semiahmoo Town Centre, White Rock, and retail in Morgan Crossing on the east side of Hwy 99."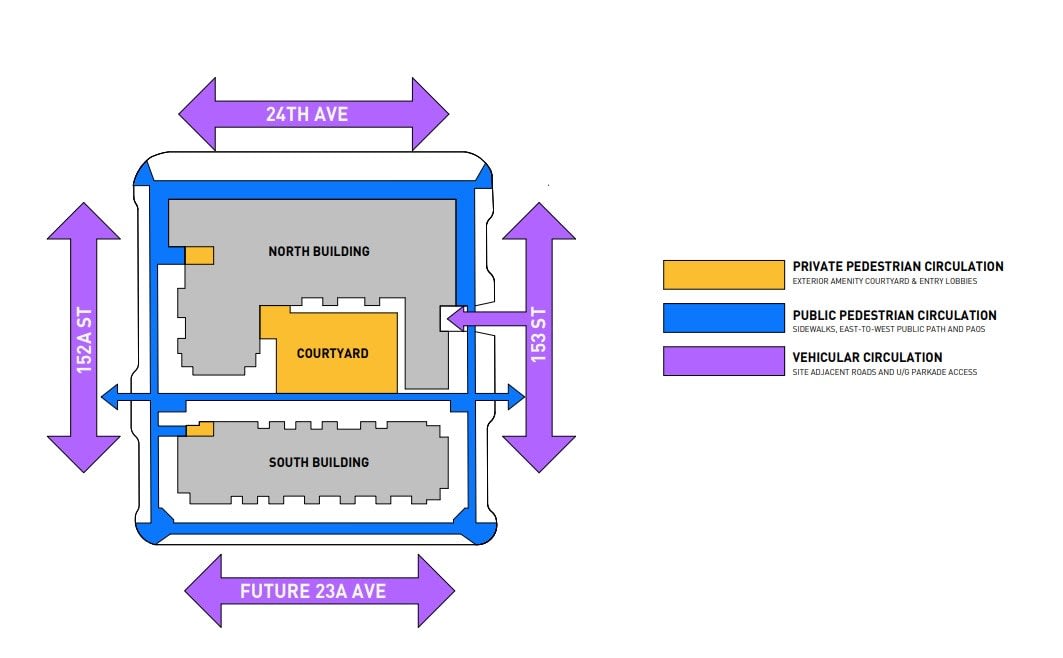 With new townhomes in the neighbourhood now selling for upwards of a million dollars, affordable, low-rise condos are a welcomed addition to the neighbourhood for those wanting to call South Surrey home.
Affordable low-rise condos have been in severe shortage in South Surrey over the past few years. As of June 6, 2023, there are just 9 one-bedroom resale condos available in the entire South Surrey market - only 3 of those are under 10 years old.
"The proposal complies with the Semiahmoo Town Centre Plan Housing policy to provide a minimum of 30% of new multi-family housing units as family oriented 2-bedroom or greater, and at least 10% as 3-bedroom or greater."
Unit Mix
Studios: 1 (0.5%)
1-Bedroom: 63 (31%)
2-Bedroom: 117 (57%)
3-Bedroom: 20 (10%)
Townhouse: 3 (1.5%)
The average unit size is approximately 842 SF, significantly larger floorplans than those found closer to the urban core.
Fronting the arterial 24th Avenue, the north building will also feature a 12,064 SF of commercial retail space.
The Semiahmoo Town Centre Plan also envisions a park directly south of this development. The city will purchase those lands slowly as more funding becomes available.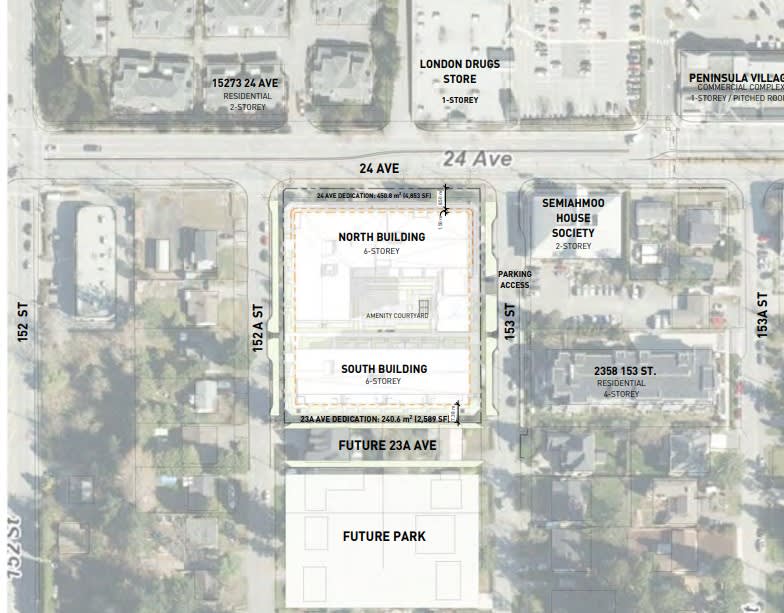 Link to full application: Polygon South Surrey Application
The public hearing is set for June 19, 2023.